3 key steps in the Surgical Scheduling Process
That allow meeting the criteria for priority and efficiency in the use of surgical resources
Carry out the best possible programming.
🔸forward® generates intelligent planning proposals that best fit your particular needs.
🔸forward® allows the standardization of surgical planning, taking into account some exceptions.
Detect any type of conflict in advance.
🔸Risk of overlapping interventions and lengthening of sessions.
🔸Conflicts over shared resources between operating rooms.
🔸Conflicts due to unavailability of human or material resources.
Analyze the reasons for deviation from the planned activity.
🔸By automatic and semi-automatic recording of occupation times and of use of resources linked to surgical activity.
🔸Registration data that allows you through different dashboards to compare the planned activity with the activity actually carried out and to know the reasons behind deviations.
Assistance for scheduling operating rooms
Responding  to two well differentiated strategies: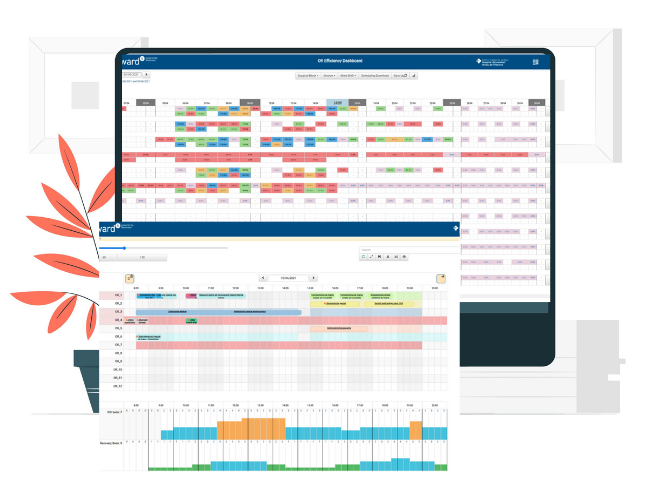 "Based on the prediction of the demand and the hospital's real surgical capacity, Forward® performs the diagnosis of compliance with the guarantee times and the optimal use of the surgical sessions in the coming months. It also provides the simulation tools for the prescriptive analysis and the determination of improvement actions."
Antxón Núñez
Head of the Admission and Documentation Service. OSI Donostialdea-Osakidetza
"Working with Bidea Avant has been very positive. We have seen the problems from a different perspective and it has given us a technological capacity to advance in the improvement of BQ management."
Adolfo Beguiristain
Medical Director and Deputy Director of the BQ- OSI Donostialdea-Osakidetza
What our clients say about surgical scheduling with forward®.